Have a complete WordPress solution and focus on running your business.
Have a complete WordPress solution and focus on running your business.
Services
We take care of all your WordPress needs. Use our expertise to create any website, plugin, or web app with any feature you like.
You will need to test, maintain, keep it safe, and optimize to make it even better and improve your conversion rates. We will be there for you.
Theme Development
Build custom solutions to meet your unique needs and the most demanding expectations. It's your made to order solution.
Plugin Development
Create the right plugin, with any feature you need, blended perfectly with the rest of your site.
Photoshop to WP
Your go-to company if you need to create a reusable, secure, and top-notch WordPress theme from your Photoshop (Sketch, Illustrator, or any other) file.
Third Parties
From ElegantThemes or Woocommerce to any other small plugin or theme you find out there. We'll help you to make any third party piece of software, unique.
Support
When you need to solve every day's WordPress issues like core, themes or plugins updates, white screen of death, new content, new features, etc., we're here to help you.
WP Hosting
Never be offline. 99% uptime over a specialized Managed WordPress Hosting with 24/7/365 support and real-time monitoring.
Consulting
No idea where to start? When you need to define your project, what, how, and where, some guidance or just expert advice. We are the right people to ask. Boom, that was the first advice. Free.
Security
On guard! Be always online, free of malware, and protected from hacking attempts. Sleep tight. We are taking care.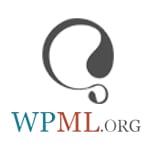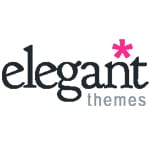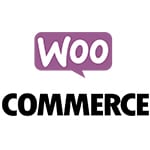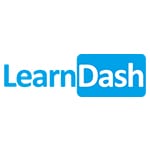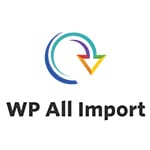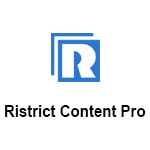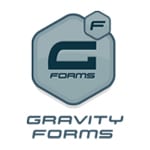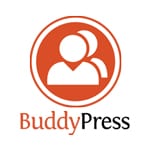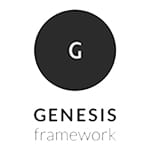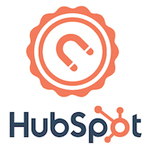 We are working with companies of all sizes. Here are some of our happy customers.
Corewpress guys are integral partners in the development of our website. They have time again performed under tight time constraints, and delivered on time and on budget. They have a 'can-do' attitude and approach every project with enthusiasm. I absolutely recommend them.
Corewpress is a solid partner and a pleasure to work with. They've done a great job with our work together ranging from full website builds as well as ad-hoc support and routine maintenance of our clients' websites. Their work is thoughtful, forward-thinking and considerate of our clients' needs. We appreciate their attentive responsiveness, professionalism, flexibility and excellent communication in everything we do together. I would highly recommend Corewpress for website development and support needs.
I have been very pleased with my work with Corewpress. I have used the team on several websites, from small customizations to full design implementation into the Elegant Theme templates. In every instance, I have found a professional team that communicates and truly partners with my team to assure successful projects time after time. I find the response and communication with Corewpress as good and as professional as any of my local resources. I would highly recommend their services.
I originally hired Corewpress to help me with some redesign on my site. I was pleased with his work and they also identified some security issues on my site for me. I then moved him to a quarterly retainer to maintain and manage my site and it's great to know that someone competent is monitoring the site and solving issues so I never have to worry about security, patches or maintenance. If you're looking for a responsive team to support you with your WordPress site, I recommend Corewpress and his team.
Corewpress came highly recommended by a website developer. Very knowledgeable on all aspects of WordPress websites. Incredibly quick turn around time from the simple requests to the more entailed work I needed to be done. Thank you!
I highly recommend Corewpress for any customization work for your WordPress Theme or Plugins. Corewpress is a tremendous value and a timely resource. I have tried other resources in Romania and India but I now exclusively use Corewpress because of their excellent communications skills and their ability to deliver on time and right the first time work ethic.
The Corewpress team is composed of excellent designers and programmers. Their jQuery expertise is unparalleled, and they are committed to providing easy to use and cross-browser compatible solutions. The Corewpress team is quick to respond to questions or changes, and I have depended on them for support on a variety of projects. I would highly recommend their services and products.
Corewpress has helped me on several website projects needing customizations and maintenance, and the results have always been exactly what the client needed. They have saved me time & money, because I can go right to them and they know how to get it done quickly and in whatever timeframe I ask for. Thanks!
I have enjoyed working with Corewpress on customization of my website. When I need to make more complicated changes to my website, I prefer to get professional help, so I can focus on my business. They always provided professional help to me and delivered to expectations based on my needs. They would always check if I am happy with the result and would make further changes until I am completely satisfied with the result. Thank you very much for your support!
Corewpress provided an excellent service. They were very responsive to my requests and answered questions promptly. They went beyond streamlining just the look of my pages by also solving a situation with my hosting company. I highly recommend their services.
We've worked with the Corewpress guys and they did a great job on our three company sites. They finished the work on time, did exactly what we needed and they worked with great professionalism. Corewpress will be our first choice for further work.
I wanted a custom function added and messaged Corewpress with my request. They knew exactly what I was wanting and quoted me a very reasonable price and time frame. They delivered right on time, even after some log in issues on my part. They were patient and very kind. You can't go wrong working with these guys.
How Can We Help?
We'd love to hear from you!
Are you an entrepreneur or a business? You can share your ideas, dreams, and projects with us. We help you make them true.
Are you an agency? Send us your RPFs, SOWs, or anything you need help with.
Team-up! And let's make something awesome together.