We develop multilingual sites with WPML
"One language sets you in a corridor for life. Two languages open every door along the way." ― Frank Smith
Having a multilingual website is part and parcel of an internet presence. You've probably want to reach more people in many different countries, you want to increase your sales, have a more customer-centric and culturally sensitive website or show your international nature. Despite of the reason, this is a must in today's Internet communication.
We'll help you with:
– WPML install and configuration
– Integrate the language selector to the your header, footer or wherever you want to add it (a language selector page, etc).
– Create and export all the XLIFF files
– Import all the resulting XLIFF after translation
– Translate widgets, menus and other non post elements
– Translate post, pages or custom post types.
– Translate eCommerce stores: all the products and currencies.
And we can even help you to actually translate things. We've partnered with Lingualinx.com and together we'll provide the best solution to approach your multilanguage business.
After everything is done, we make sure all is in the right place, bug free and up to your standards.
Corewpress has consistently been a reliable and capable resource when working on websites, having a partner that helps us with all the technical part when dealing with translations, is key for us.
Bill Kelts
in partnership with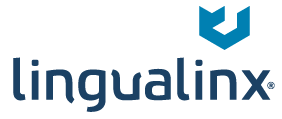 We are experts in